Motel Tipton ~ Rooms & Rates
Newly renovated … ready for your stay.
Motel Tipton will celebrate it's 50th birthday in 2023, and yet the rooms, exterior and management has never been better! As new owners of this beloved property, we have done a deep clean, fixed all that was broken, renovated, put in new luxury vinyl plank flooring, new pillow top or gel top beds, each bed has 4 pillows (2 firm & 2 soft), new linens & towels, plus many extras to make your stay comfortable. And the amenities? Check the list below. It is extensive.
This is a Non-Smoking property and ALL Rooms are Non-Smoking, (including Vape &/or illegal substances). Smoking is only permitted at the Designated Smoking area on Motel Tipton property. There is a $250 fee for smoking near or in a guest room.
All of our 13 rooms have super speed WiFi. One of our rooms is ADA accessible. And Fido is welcome too since we offer 1 pet-friendly room, upon request by phone only.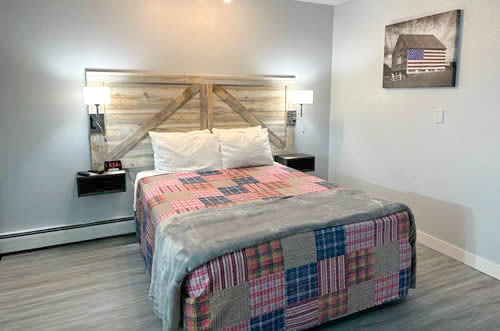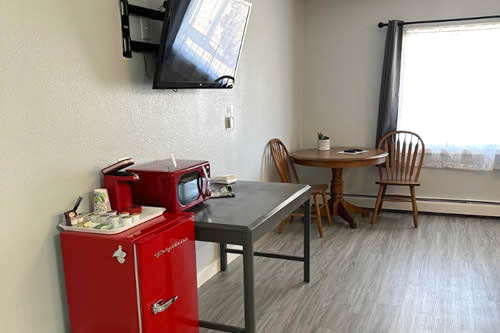 Deluxe Single Queen Room
$115+tax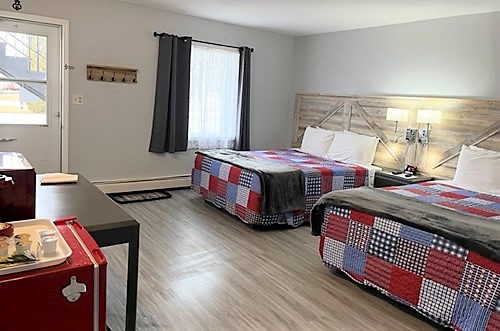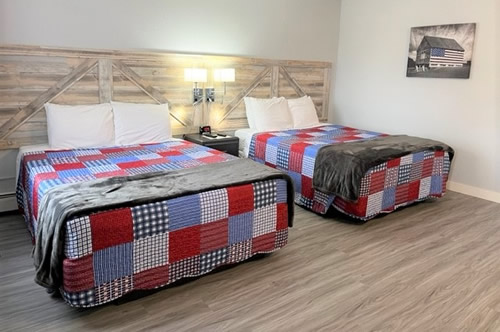 Deluxe Double Queen Room
$125+tax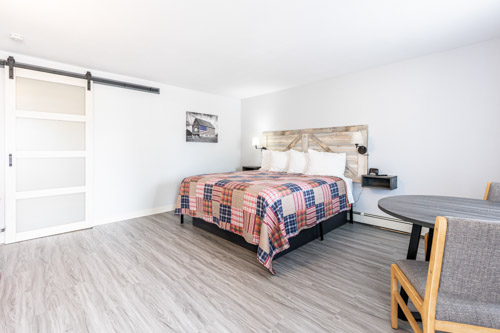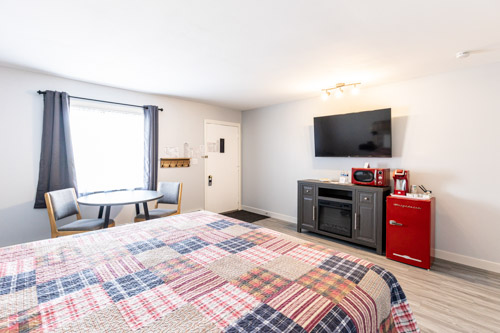 ADA Deluxe King Room
$145+tax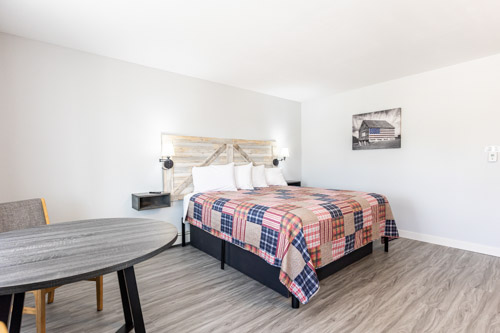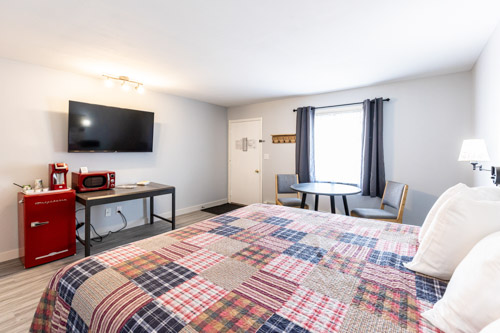 Deluxe King Room
$135+tax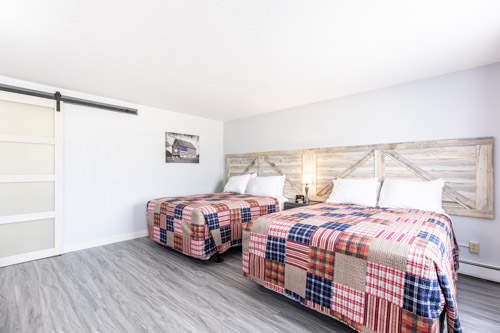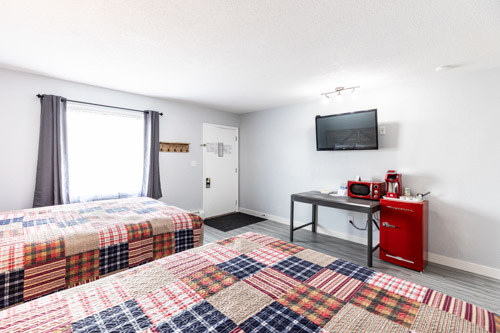 Deluxe Double Queen Room
$125+tax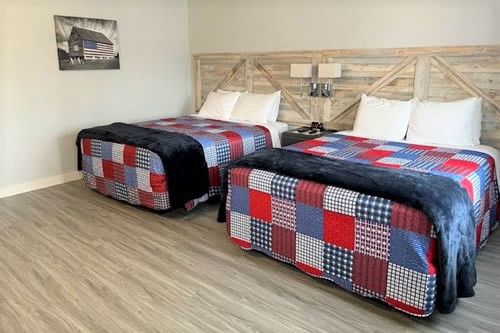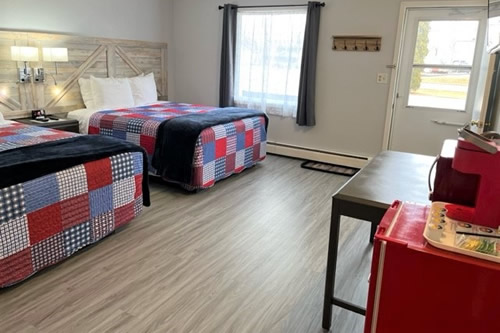 Pet Friendly ~ Deluxe Double Queen Room
$125+tax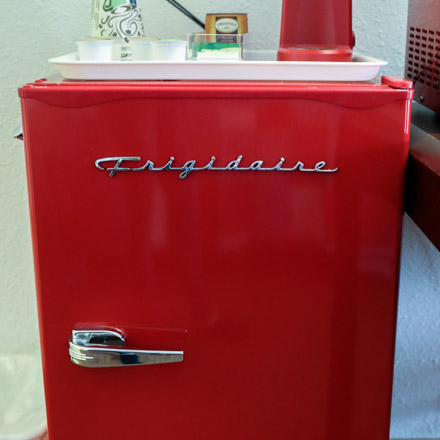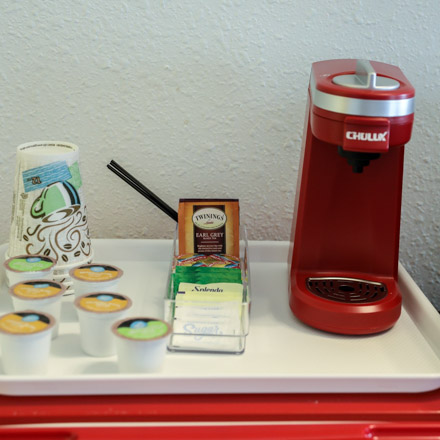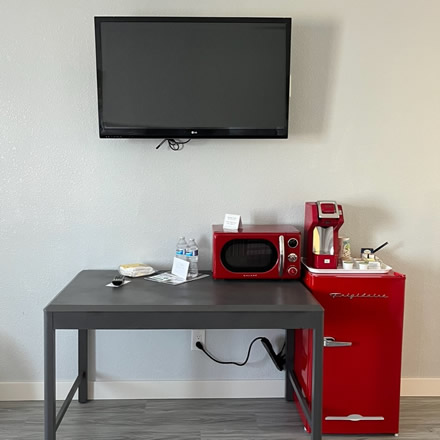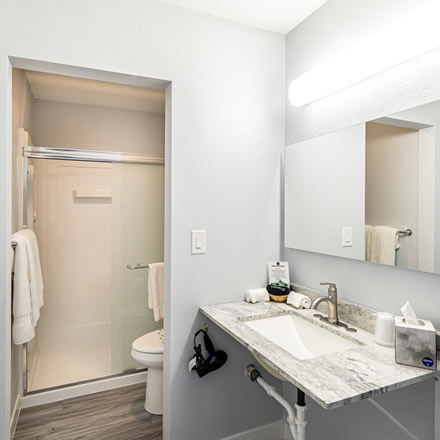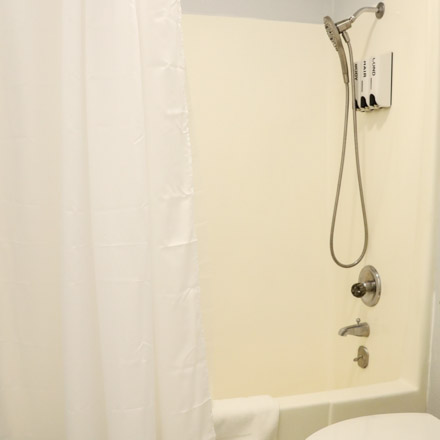 "Every summer we come to visit my Mom and this year we were pleasantly surprised by how the Motel has been transformed… It's beautiful and the rooms are so clean. We love the patriotic touches too!"
Debbie & Mike, Tucson, AZ