Welcome to Tipton, Iowa & Motel Tipton ~ A Happy Place!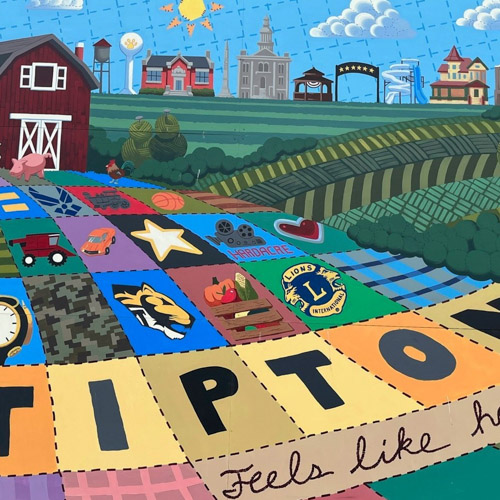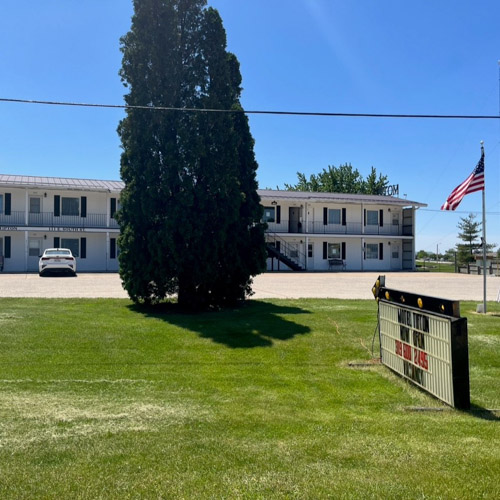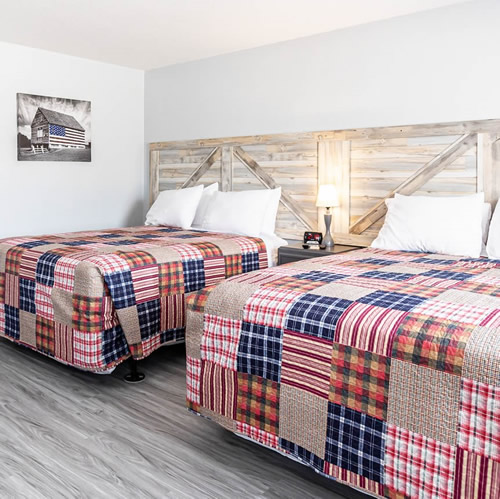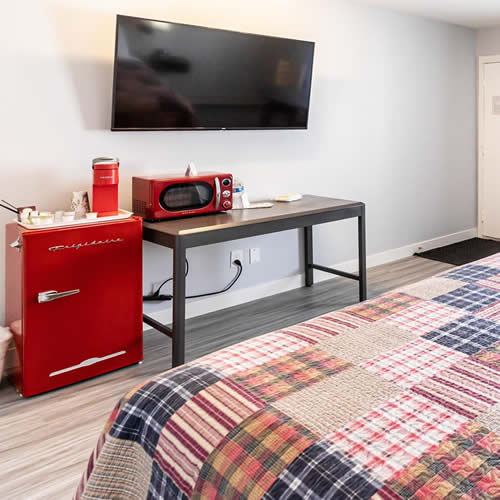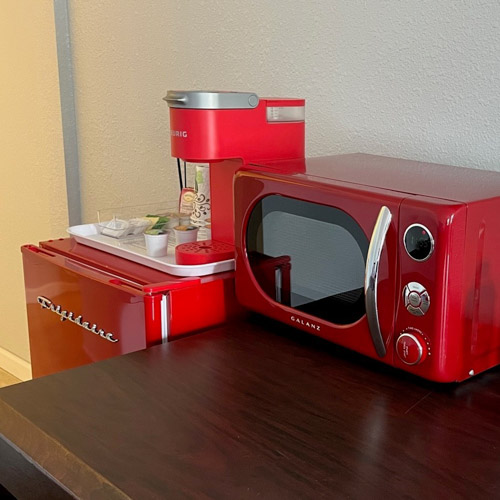 FAMILY OWNED & LOVINGLY OPERATED
Motel Tipton is under new family ownership and management. It's been renovated to today's standards of lodging and provides comfortable, clean rooms. Travelers along the I-80, friends and family of local Tipton residents, plus for those who come to this quaint Iowa town for an event or celebration, will enjoy the improvements.
Motel Tipton features 13 sparkling rooms with queen and king beds. Each room has a private bathroom, microwave, refrigerator, desk, Roku TV and free WIFI. The motel is non-smoking with designated smoking area.
Located just 25 minutes from Iowa City and 9 miles north of I-80. We're within walking distance to most restaurants, shops and the heart of downtown Tipton.
(Opening photo of Tipton by Farragutful)
Romance is in the air at Motel Tipton!
Spoil someone special with an indulgent getaway featuring:
One dozen red roses with vase
Your choice of one bottle on ice of "bubbly" wine or non-alcohol bubbly wine plus 2 wine tumblers
One small box of decadent chocolates
2 Decadent "World Famous" Crescents from Tiffiny's Tipton Bakery… to enjoy with your morning coffee or hot chocolate
Mood lighting with LED Candles will be placed throughout the room*
Late check-out at Noon
$85 Value ~ Promotion Price Special $55 + tax
BOOK ONLINE
Or call 319-600-2495
Promotion available as an "add on" to your stay (min 1 night motel room stay). Offer must be ordered min 48 hours prior to stay and may not be included with other specials. Please note: * LED Candles will be placed in room for mood lighting, however, they are not part of the Romance promotion package.
Meet the Owners & Managers of Motel Tipton
David an American Trucker Guy met Naomi, a Canadian Trucker Girl and they fell in love. Fast forward 2 years and on October 4, 2021 they were married in Tipton, IA. Whenever they would drive by the vacant Tipton Motel, Naomi had a dream of resurrecting it into something wonderful!
That same October, Naomi's Dad, Blake and Step-Mom Shelley came to visit. The newlyweds toured them around town and showed them the Tipton Motel… yes, the ol' place was weathered, tired and no longer in operation. Together, they couldn't get the picture of the motel out of their minds.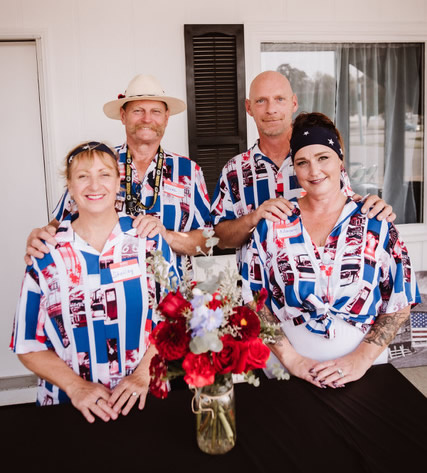 "Motel Tipton is a Godsend. Great to have the motel open again… and it's so beautiful!"
Beatrice C, Hawaii
"Thank you so much for our comfortable lodging. We wish you much success and are so grateful you are open!"
Linda H., Waseca, MI
"I'm a Truck Driver and have stayed in many places… I had to send a picture to my girlfriend to show her how clean and nice the room is!"
John K, Chesapeak, VA
"We love what you've done to the motel, it looks new and the rooms are gorgeous!"
Robert & Deloris L, Hartford City, IN